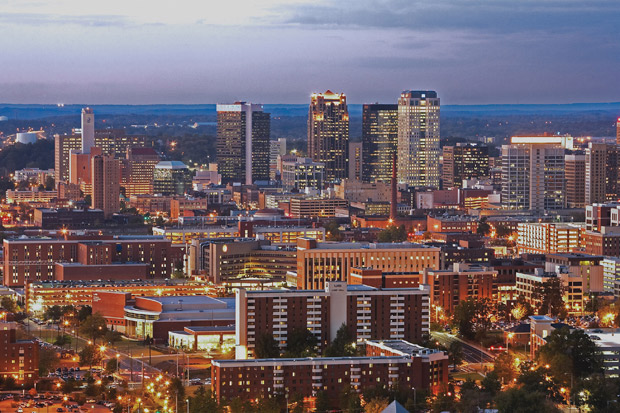 Relocation Services
The relocation department works meticulously with our dependable agents to provide outstanding individual and corporate relocation services for all of our clients. In addition to providing relocation assistance, we manage and coordinate incoming and outgoing referrals through our many associated businesses, working closely with a variety of employers throughout the country. Ray & Poynor Properties is nationally well-connected, with an especially significant network in the Birmingham-Metro Region. We have extraordinary relationships with relocation companies and real estate brokerage firms throughout the U.S., helping to ensure our ability to accommodate any, and all of, your required and desired specifications.

Individual Relocation
Whether you are leaving or joining the Greater Birmingham Area, our relocation staff will assess your needs and utilize our extensive network of agencies across the nation to pair you with an agent who is exceedingly knowledgeable about your destination city. If you are relocating to the Birmingham region, we will match you with a relocation-trained agent who specializes in your sought-after community; if you are uncertain of your new area, we will be happy to provide a complete overview of one or many communities that fit your specifications, and make recommendations based on your criteria and needs.
We also assist individuals moving to and from anywhere in the U.S., making it easy to maintain a personalized relationship with our team, from one destination to the next.

Corporate Relocation
Whether a company needs assistance moving one individual or dozens of families, we will provide one-on-one service to facilitate a smooth transition. Our relocation director will serve as a liaison between Human Resources personnel and our team, creating an environment in which you will receive information with clarity and concision. He will communicate directly with transferees to ensure the best customer service. Once we receive contact information for our clients, we will reach out immediately and mail or email out a tailored relocation package. Our relocation staff and the assigned agent will be readily available for any questions that arise throughout the process.


SERVICES WE PROVIDE

Information Packets
Area Tours
Group Move Management
Agent Selection
Accompanied Home Finding Tours
Home Marketing Assistance
Rental Assistance/ Temporary Housing Assistance
Home goods move estimates and coordination
Financial/Mortgage Assistance
Inventory Management
On-site Visits
Settling In Services
Cost of Living Information
Concierge Services Upon Request